Falls Avenue
Falls Avenue is the only hotel, entertainment and attractions complex in Niagara, that is directly across from Niagara Falls and located in the heart of Niagara's tourist district. Home to attractions for all ages including a mouth watering Hershey Chocolate Store, and the exciting Adventure City. Visit the Centre of it all!
Hershey Chocolate Store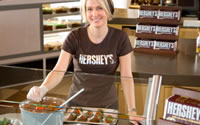 The world's only 7,000 square foot Hershey Store. Step inside a chocolate lover's paradise where you can purchase all the Hershey treats you've come to love. Added to these great treats are the freshly made sweets and confections available.
For a special delicacy try out the chocolate covered strawberries, a thick and frosty Hershey milkshake, or the multiple flavours of gourmet Hershey fudge.
Adventure City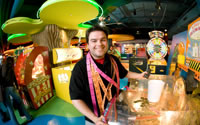 Enter a world full of excitement that is sure to make your stay in Niagara spectacular. Save the streets of Niagara Falls from the villains during your recruitment into a Special Forces team at the Tour Bus Swat Team.
Travel into the depths of the jungle and avoid the dangers that are in store for you in the Wild Safari Mini Putt.
Travel through difficult obstacles to the greatest location in the jungle and make new friends at the Jungle Friends Funhouse.
If you have a need for speed, try out the only streets without any rules. Traffic Slam Bumper Cars allows you to be as aggressive as you like on the main streets.
MGM Studios Plaza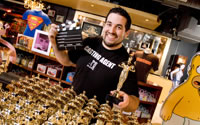 Great attractions in one convenient location. Fly high with the Pink Panther Balloon Ride. Get the thrill of the cinema with the fabulous 4D movie rides. While in this great area check out the movie memorabilia from some of your favourite films and all time classics.
4D Movies
Located in the MGM Studios Plaza, 4D movies provide audiences of all ages with a thrilling and exciting theatre experience! Featured films include:SpongeBob SquarePants a 4D film that will take your entire family on an adventure to the bottom of the Ocean, Glacier Run is a 3D movie that takes you on a journey into a frozen world, and Dino Island II is a 3D movie that requires your help to capture the T-Rex before it is too late!
Always Refreshing Soda Shop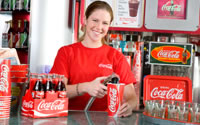 Take a trip down memory lane when you visit the Always Refreshing Soda Shop. Grab a refreshing beverage, try a famous Coke float or cool down with some ice cream. Once you are rejuvenated check out the collectables from the past and present to help finish your collection or to start a new one.