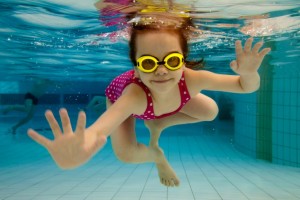 Childhood obesity is at an all-time high due to the sedentary activities enjoyed by millions of American kids as well as the sugary, processed foods targeted directly at young taste buds. However, most experts argue that the obesity epidemic is easily remedied by raising the next generation with a mind toward healthy diet and exercise habits.
Modern parents must be extra careful to set good examples on vacation as well as at the home. Though vacations are a time of rest and relaxation, these qualities can also be found in high-energy, thrilling activities — many of which can easily be found in Niagara Falls.
Playing at Fallsview
Many fitness experts laud swimming as one of the best exercises out there, for kids and adults. They say that swimming efficiently works muscles of the entire body, from the arms and shoulders to the legs and buttocks, without the harsh, shattering impact on the skeleton imposed by other forms of aerobic activity, like running or jumping rope. Plus, water is 12 times as dense as air, meaning it works the body harder than land-based exercises.
That's why bringing kids to Fallsview Indoor Waterpark is inarguably the best way to encourage fitness on a Niagara Falls vacation. Fallsview is designed for fun — with dozens of waterslides, pools, play areas, and more — but it has the added benefit of keeping kids' bodies engaged for the duration of their visit.
Hiking the Forest Trails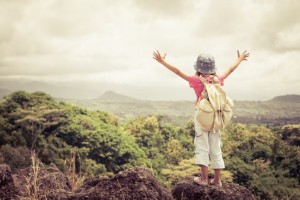 Niagara is a lush, verdant region filled with wilderness, and kids love nothing more than learning about and exploring nature. Even couch potatoes won't be able to resist a journey through thriving woodlands, as it offers the opportunity to see in person flora and fauna usually reserved for books and documentaries. Plus, hiking is an excellent workout that leads to stronger leg and back muscles as well as healthier hearts and lungs.
Niagara Falls, a city that celebrates a natural wonder of the world, is devoted to preserving nature, and thus offers families countless winding trails for wonderful walks. The Niagara Glen is a particularly rich area of wilderness that also contains carefully curated gardens and a beautifully arranged floral clock.
Wandering Clifton Hill
Every activity requires calories — some house-bound parents try to tabulate calories burned cleaning and shopping — which means that any activity that gets kids up and moving will have a positive effect on their health. Even traditionally childish games like lava monster and hopscotch contribute to an active lifestyle, as well as an active imagination.
Even parents who find their young ones apathetic about outdoor adventure will see their kids running wild at Clifton Hill. This hub of attractions, including restaurants, shopping, theaters, and even an arcade, will spur any child into action, as he or she scrambles to do and see everything. The Ghost Blaster and the Niagara SkyWheel are rides well worth a wait in line, and the Canadian Midway is full of all the absolute best games (and prizes).
The next time you are looking for a family-friendly destination with plenty of places to keep kids active, look no further than Niagara Falls.